So, because April was such a busy reading month for me, I thought I would jump onto the wrap-up bandwagon and show you some of the books I've read, and give them each a mini review.
These aren't all my books I've read in April of course, I've written a few full reviews too, but these are just some of the other books that I thought you'd like to see my thoughts on! (and you can click the link in the name to find the Goodreads page if you're interested in the blurbs)
This was a re-read of mine, that I finished at the beginning of April. I've read the first 2 books in this series before but I decided to re-read this because I went to the launch of Mel's new book Sorrow last month. This was my train read, and I forgot just how great the book was.
Reading this a second time just made me love it more, although I admit because I knew what happened it did make me dislike Leif this time round, and I had a lot more sympathy for Merek than I did the first time round.
I love the world building in this series and I loved the idea of different sins and what would be eaten - I'd love a longer list! Overall though this book gets 4.5 cats!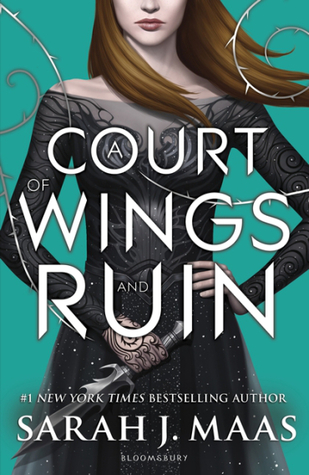 So, the third in this series I decided to read it after having it a little while because of there is another book being released soon, and I wanted to be ready for it.
As with the other two books I adored it, as I think that Rhysand is one of my favourite characters out there, and I love the way he interacts with his court and Feyre. I was especially interested to see how Nesta and Elain's plots played out in this book after how it ended, and I really wanted to see if the Hybern situation would be resolved or not.
Definitely an action packed book, and I definitely loved it like the rest, but my favourite in the series is still the second book. However, I did like meeting all the new people in this one, and I can't wait to see where it goes. This book gets 5 cats!
I won this book in a competition, and I decided to read it because I was meeting the author at YAShot this month. Definitely glad I won it, it was such a good book! (But it did leave me feeling old because when reading it did take a while to get used to the teenager speak!).
It did take me a while to get into it, but when I did I was definitely sucked in, it was so different to see the POV of someone that was a Muslim, I've only ever read one book like that - and this one trumped that by miles.
I think my favourite bit about the book was the name - and the quote used - I am thunder and I won't keep quiet. It definitely resonated with me and I think it's one of my new favourite quotes - and something I need to live by I think. Overall, I give this 4 cats. It's definitely a thought provoking book.
I decided to re-read this book because I got sent the second in the duology for a review, and I wanted to refresh my mind. My original read of this book was reviewed on goodreads before I started blogging, and I laughed a bit when I read my review.
My opinion has changed from the first time - I loved it more than I did then. I think the re-read helped me to understand things a bit better and really helped me to get into the plot more and connect with the characters more too. It's definitely going to be one of the books I'll re-read again in the future, and my review of the second book will come soon in a separate post.
Also I've had a lot of people comment on the beauty of the cover, and yes that was the main reason I bought it from Costco's, the deep blue with slashes really caught my eye, and then the description intrigued me too. I give this book 5 cats (one more than last years review)
Although I have so many other books on my TBR pile I started on this as soon as I got it in the DrinkYA goodybag as I've wated to read it so much. It did take me a little while to get into it, maybe I was going in with too many expectations and it put me off? But when I did get into it I can see why it's such a popular book, some of the descriptions in this book definitely caught my eye throughout - they were so beautiful.
I adored Osa as a character - she was so strong throughout the book despite how she was brought up being blamed for her mothers death. I think her character development was amazing, especially at the end, and I think it was so great how her development was like a big circle - she learnt that it wasn't her fault and also really came into herself.
I also think the world building in this was great - I can't wait to see what the author will do in any future books if its as great as this one, it will definitely be a surprise as I can't guess where it may go at all. 4 cats for this book!