So, I saw this lovely tag over on
Margarida's blog
, and I asked to be tagged, which she did, and I was so glad because this looks so fun, and as you all know I am a giant Harry Potter fan, so any Harry Potter tag will be done by me if I can!
This tag and all the graphics were created by
Kimberly Faye Reads
, so check her out if you want to!
This is quite a long one, but I hope you read it all!
AN UPCOMING RELEASE YOU WISH YOU COULD GET YOUR HANDS ON RIGHT NOW!
I have been waiting ages and ages to get my hands on The Witch's blood by Katharine & Elizabeth Corr, and it comes out around my birthday so I'm going to have a happy birthday!


FAVOURITE SERIES STARTER.
Ooooh this is a hard one! But I think my favourite starter is Sabriel by Garth Nix, as it shows you the world perfectly but also could be read as a single book if needs be!



A BOOK THAT GAVE YOU ALL THE WARM FUZZIES.



I don't really read warm fuzzy books, but one of my favourites to just sit and read in a nice cool cocoon of warmth is The North Child by Edith Pattou, because its just got a warm fuzzy polar bear in it, and the love story is so cute!
A BOOK THAT MADE YOU UGLY CRY.
It's not very often that I cry at books, but one that always brings tears to my eyes is The Book Thief by Marcus Zusak. It's just so sad but cute at the same time!
BOOKISH HERO OR HEROINE YOU WANT AROUND TO PROTECT YOU IN REAL LIFE.
Oh no! So many to choose from! Its so hard to choose! But one that springs to mind is August from the Book of Fire (I count him as a hero so it counts). Because who wouldn't want a nice tall Roman warrior around to protect you (and have some eye-candy at the same time?)
A BOOK YOU INTENTIONALLY SPOILED FOR YOURSELF.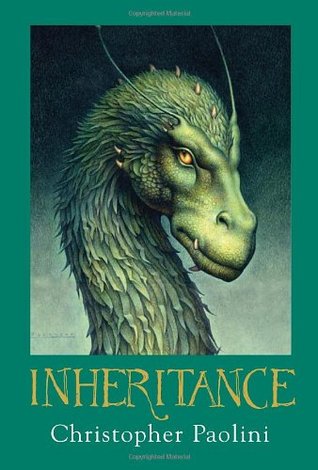 I must admit, I spoil books too often to count. Sometimes I just have to check the back to see what happens, I know it's bad but it's a habit I'm trying to break! But the one that comes to mind is Inheritance by Christopher Paolini, I just needed to know what would happen to Eragon after Angela's prediction from the first book!
A BOOK YOU WISH YOU COULD MAKE EVERYONE READ BECAUSE YOU LOVED IT SO MUCH.
This is a hard one, because one of my first thoughts was Sabriel, but then I remembered Poison Study by Maria V. Snyder, which is the first book in a series that I loved so much I read them multiple times. So, I'm going to go with that!
A BOOK OR SERIES YOU WISH NEVER ENDED.
Well, come on guys, it's got to be Harry Potter! I know it had to end because school ended, and new side books are coming out regularly, but still I want moreeee.
A BOOK WITH AN UPLIFTING ENDING OR MESSAGE
I love books with happy epilogues and endings, but one that springs to mind is It Only Happens in the Movies by Holly Bourne. The first book of hers I've read and it gave a great message that romance isn't always as it seems, and that you don't need romance to go where you want to go in life.
A BOOK YOU WISH YOU COULD FORGET YOU EVER READ.
I've never had a book that I haven't liked reading, so I can't answer this question. Though I guess I could cheat and say I wish I forgot all the boring textbooks I've read in my lifetime? Would that count?
AN AUTHOR WHOSE BOOKS ALWAYS GET YOU OUT OF A SLUMP.
It has to be Garth Nix, his Old Kingdom books (yes that's the series that Sabriel is in) always get me out of slumps if I can't think of anything else, and I do love his other books too!
A SWOON-WORTHY HERO OR HEROINE.
One character came into my head when I saw this question: Rhysand from ACOMAF by Sarah J. Maas. I know he's not the most obvious Hero, but come on he's absolutely swoon-worthy and to me he's a hero!
A BOOK THAT CAUSED YOU TO STOP DOING ALL OTHER THINGS UNTIL YOU FINISHED IT.
This is my most recent read, and it got me out of a slump. Caraval by Stephanie Garber. I even stopped talking to someone until I'd finished because I got so into it (they understood my love of books).
A BOOK THAT WAS PAINFUL TO READ (FOR WHATEVER REASON) OR BROKE YOU.
This has to be Harry Potter and the Deathly Hallows by J. K. Rowling. Who couldn't be broken with all those deaths? Fred especially broke me, why break up the twins?!
A BOOK THAT HAD YOU LAUGHING OUT LOUD.
The only book that comes to mind is It Only Happens in the Movie by Holly Bourne, again. It was a hilarious book at certain points and so relatable, and I know I'll be reading more of hers because I'm sure there are more laughs to be had.
A BOOK THAT MADE YOU WANT TO SEND IT (OR YOUR E-READER) FLYING.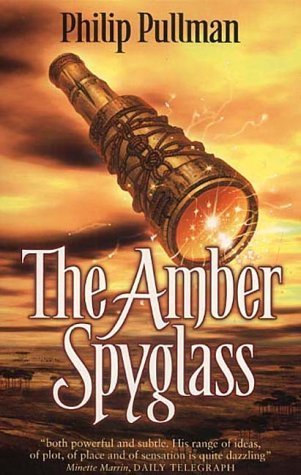 Oh, I get frustrated with books a lot when I don't know what happens, or with certain endings, or when the MC's do stupid things. The book that comes to mind though when I saw this was The Amber Spyglass by Philip Pullman. That ending was so good, but at the same time was so sad it made me want to throw the book (not that I'd ever throw a book).
BOOKISH WORLD YOU WISH YOU COULD VISIT.
This is such a hard questions as there are so many worlds I'd love to visit. But one that springs to mind is Narnia from the books by C. S. Lewis. It's such a magical world and has talking animals, I'd love it!
A BOOK WITH A SHOCKING TWIST OR ENDING.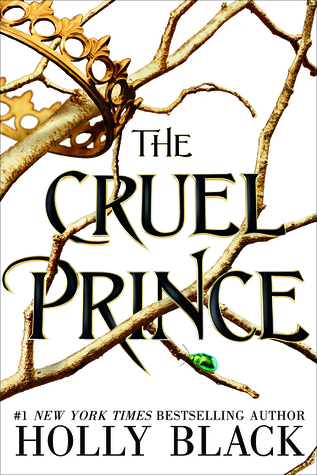 Oh, hard to say! But a recent read of mine is probably the one I remember at the moment: The Cruel Prince by Holly Black. It had an amazing twist at the end, and I can't wait for the next book!
A CHARACTER DEATH THAT DESTROYED YOU.
Okay I already mentioned that Deathly Hallows deaths broke me a bit, but I must admit, poor Dobby's death did make me ridiculously sad! Poor Dobby!
BEST SERIES CONCLUSION.
Oh! I love most conclusions to stories! Would it be weird if I said Abhorsen by Garth Nix? Technically, the series has another book after, but this was a conclusion for me for the first one, and the newest book wasn't released for a while after, and I loved the way it ended!
I tag:
Do you agree with any of my answers? Comment below!